Risk Assessments for High School Science
Free Trial
If you would like a 2-week free trial of RiskAssess, please email your school name to
RiskAssess is a web-based risk assessment tool that makes performing risk assessments quick and easy. It helps you to document and communicate risk assessments between staff. It also assists with experiment scheduling and equipment ordering. RiskAssess was designed for use by science teachers and science technologists to make science classes safer.
Meet Legal Obligations
It is legally required for all Canadian schools to conduct risk assessments prior to experiments. RiskAssess provides a convenient and rapid method to meet these obligations in a manner that closely follows the International Organization for Standardization Standard ISO 31000:2018. Chemical data complies with GHS.
Just wanted to let you know how much I appreciate RiskAssess. All the teachers here love it too, even the ones who were reluctant to use it. My life as a lab tech just got so much easier. Your response to feedback is great too.

Karin McKirdy, Laboratory Technician at St. Andrew's Catholic College QLD
More comments...
Avoid Accidents
Safety data about chemicals, equipment and biologicals are stored in RiskAssess. When you choose a chemical or other item, RiskAssess automatically incorporates up-to-date safety information (including GHS data on chemicals and solutions) into the risk assessment. You assess the inherent risks and enter the appropriate control measures. Click the risk assessment on the left to see how this works.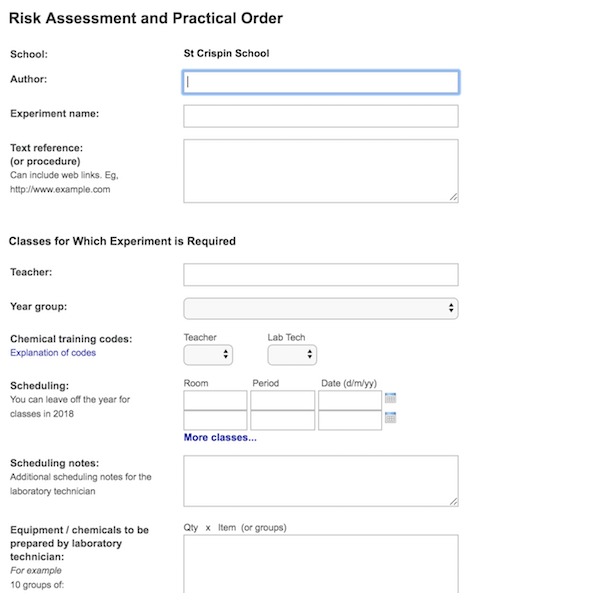 Save Time
RiskAssess provides an electronic template which makes it simple and fast to carry out risk assessments. See the template form on the right for a real life example, and the resulting risk assessment above.
Risk assessments can be easily shared between staff, copied and customised from year to year, saving time and sharing knowledge.
RiskAssess assists communication between teachers and science technologists in planning and preparing experiments. RiskAssess includes fields relating to the timetabling of the experiment and the items to be prepared. Teachers and science technologists can access the risk assessments at the press of a button.
Laboratory Scheduling System
RiskAssess saves time with an automatic scheduling system which provides views of future and past experiments. The scheduling system helps communicate experiment details and risk assessments between teachers and science technologists. It removes the need for practical diaries, booking systems and print outs. Science technologists can make preparation notes and tick that the experiment is prepared, as well as set required notice for prac bookings.
Save Paper and Filing
RiskAssess allows you to store your risk assessments as electronic documents. Risk assessments can be signed electronically and do not need to be printed or filed. You can retrieve your risk assessment using the easy search function or from the laboratory scheduling screen.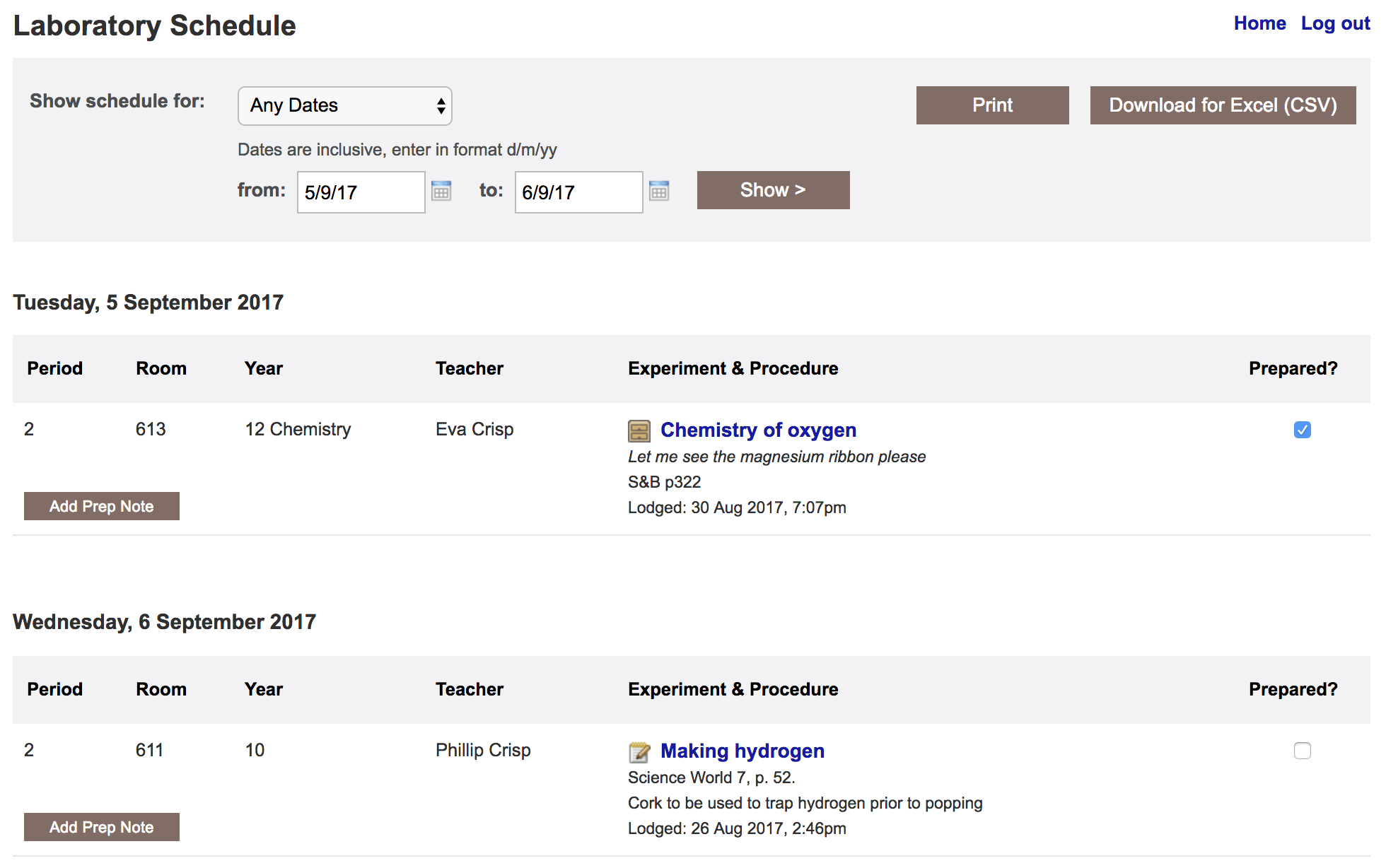 Labelling
Using RiskAssess, you can print GHS-compliant labels (in 4 different sizes) for thousands of pure chemicals and their common solutions. If you choose a solution, the words and pictograms are automatically calculated based on the concentration you enter. You can print on sticky labels or plain paper. The labels comply with the Code of Practice, and pictograms and text automatically rearrange for best appearance. It only takes three easy steps and a few seconds to create a sheet of labels! Read more about labelling...
Disposal Advice
RiskAssess provides disposal advice for all of the 3,000 chemicals and solutions in the database, plus advice on waste containers. Disposal advice is automatically incorporated into risk assessments.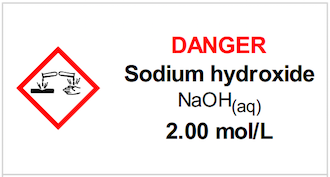 Easy to Use
RiskAssess is user-friendly and includes online help. A simple user guide provides explanations and tips. RiskAssess can be used on Windows, Macs, laptops, iPads and other tablets, as well as smart phones (Androids, iPhones etc). You can access RiskAssess from home, from school or from any other location which has an internet connection.
Tried and Tested - Over 6,500,000 Risk Assessments Performed
More than 2,700 schools currently subscribe to RiskAssess and over 6,500,000 risk assessments have been performed.
Frequent Updates
RiskAssess is frequently updated to provide new features and safety information. The news page gives details of the latest updates.
Additional Information
The RiskAssess Team
The RiskAssess team includes a safety and risk assessment expert, an experienced software developer, a science teacher and an editor/database manager. Find out more about the RiskAssess team.
Subscription
A RiskAssess subscription costs $350 (plus sales tax) per campus per year. It includes all upgrades during the year.
Find out more about subscribing >